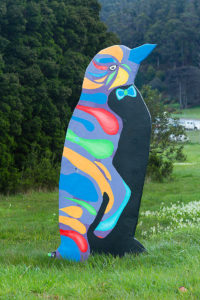 Penguin is a delightful picturesque seaside town on the Tasmanian north coast with a finely honed sense of humour about its name. It has a quiet, serene charm and a quirky collection of penguins on the street.
With the main street located adjacent to the beachfront looking north across Bass Strait, yet at the foothills of rich North West farmlands and the Dial Ranges from which Mount Montgomery looms behind, this township exudes a sense of peacefulness and tranquility.
No prizes for guessing how Penguin got its name. The noted botanist, Robert Campbell Gunn, observing the large numbers of fairy (little) penguins along the coast decided that the name was appropriate. He named the settlement in 1861.
Penguin was proclaimed a town in October 1875. Originally a small timber and (unknown to many) a mining town, overshadowed by Burnie and Devonport, the region's dense bushland and easy access to the sea led to Penguin becoming a significant port town, with large quantities of timber shipped across Bass Strait to Victoria, where the 1850s gold rush was taking place.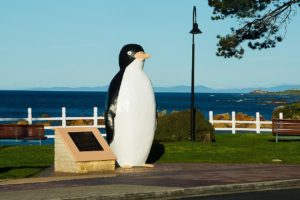 Aboriginal bands, limited to just a few hundred people and collectively known as the North Tribe, consisted primarily of the Punnilerpanner people from Port Sorell, the Pallittorre from Quamby Bluff, the Noeteeler at the Hampshire Hills, and, most pertinent to Penguin, the Plairhekehillerplue at Emu Bluff. Occupation of the inland plains is understood to have been seasonal due to the severity of winter conditions during which months these bands migrated to the coastline. The absence of Aboriginal sites around Penguin is likely to be explained by disturbances due to agricultural activity and residential development.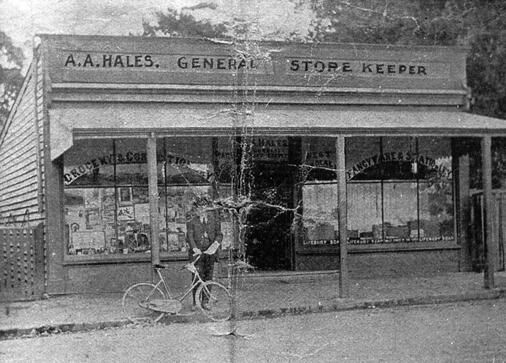 Find out more: